I ♥ Gu Am Heo Joon Korean Drama

-Final Thoughts
(Episodes 31-135)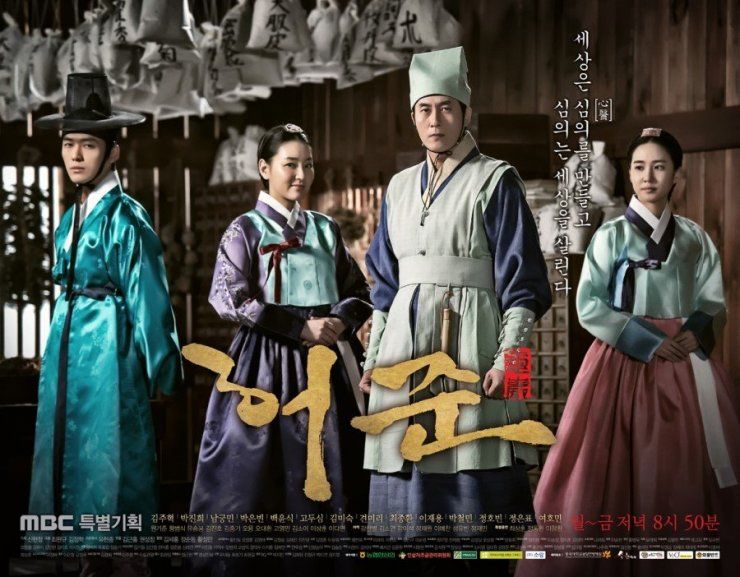 Stars:
Kim Ju Hyuk as

Heo Joon




Park Jin Hee

as Ye Jin




Nam Goong Min

as

Yoo Do Ji


Park Eun Bin as

Da Hee
Overall, if you want to watch a fairly decent and generally not too boring historical (sageuk) based on a real life person; this is not a bad one to watch. I found that the time really past fast as the episodes averaged between 32-35 minutes each.
Now, once you get past the episode count of 135 episodes, it was very good; definitely not a drama that I would watch again. I thought it was well acted by all. I especially liked the fact that Heo Joon's character (played by Kim Ju Hyuk) wasn't a squeaky clean character from the beginning but morphed into the great man that he became over time.
This was only the second time seeing Kim Ju Hyuk (Heo Joon) in a drama but I was definitely a fan of both Nam Goong Min (Do Ji) and Park Jin Hee (Ye Ji) which was the reason I even watched this. Go Doo Shim (as Heo Joon's mother) as always is a consummate actress. I was impressed with Park Eun Bin (Da Hee, Heo Joon's wife) because there is a 20 year difference in their age (yeah, I was shocked too) but she held her own from start to finish. The rest of the cast was great. There are a couple of the younger actors (who remain nameless) that I will be looking forward to in the future.
Overall, this is a drama only medical and sageuk watchers would possibly appreciate. I don't recommend it otherwise.